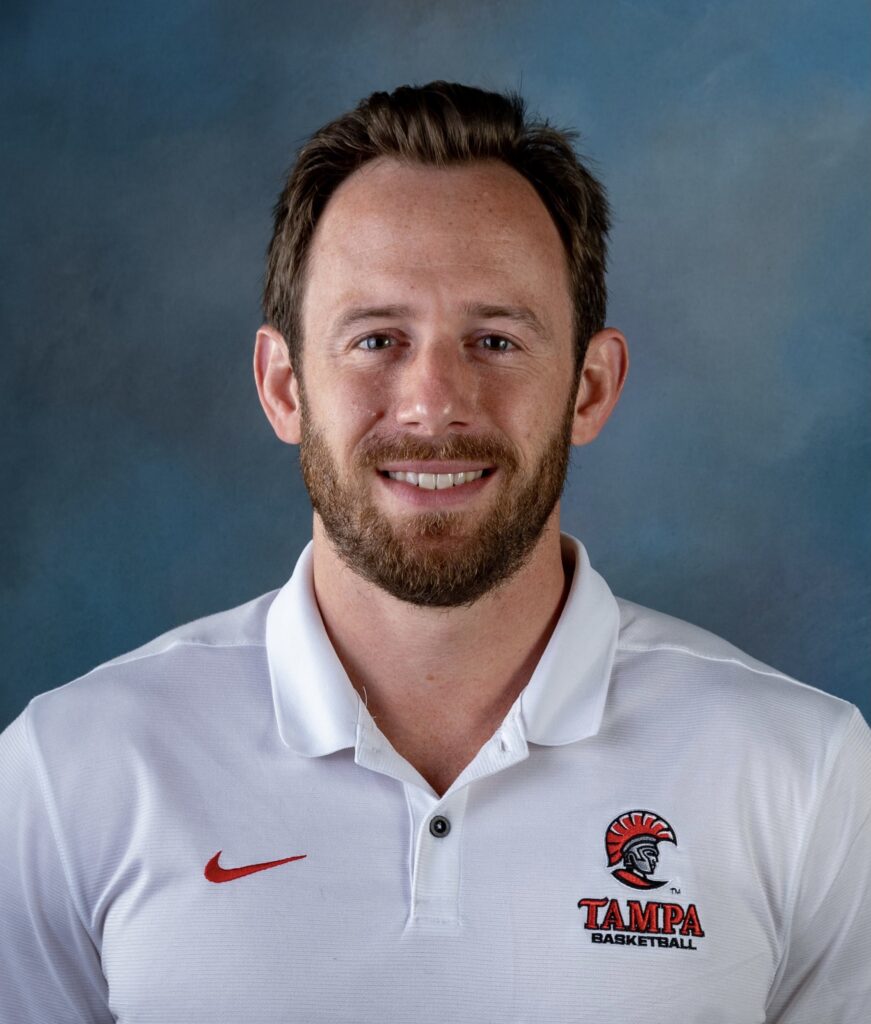 Justin Pecka is in his 14th season as a member of the coaching staff at the University of Tampa. He was promoted from assistant coach to associate head coach at the conclusion of the 15-16 season.
As the top assistant, his duties include recruiting, player development, scheduling, and preparing scouting reports. He also assists in the day-to-day operations of the program.
In the past, Pecka has worked basketball camps around the country including the University of Tennessee, University of North Carolina, Duke University, University of Connecticut, Syracuse University and Providence College. In August 2011, Pecka traveled to London to work with UK Elite, a basketball camp featuring Europe's rising talent.
Pecka is also very active in the Tampa Bay community. He is currently a member of the University of Tampa Board of Counselors and volunteers with the Children's Cancer Center, the American Cancer Society, and the Florida chapter of the Special Olympics.
As an undergrad, Pecka served as team manager for the Spartans. His main responsibilities included filming games, managing equipment and assisting in practice.
A native of South Windsor, Conn., he graduated from Tampa in May 2009 with a Bachelor of Science in finance. As an honors student, Pecka was awarded a Dean's Scholarship and served on the John H. Sykes College of Business Dean's Student Advisory Council. He went on to earn his Master of Business Administration (MBA) from Tampa in May 2012.