2019 All-Skills Day Camp Registration Form, CLICK HERE
Join the University of Tampa Men's Basketball players and staff for our 2019 All-Skills Day Camp!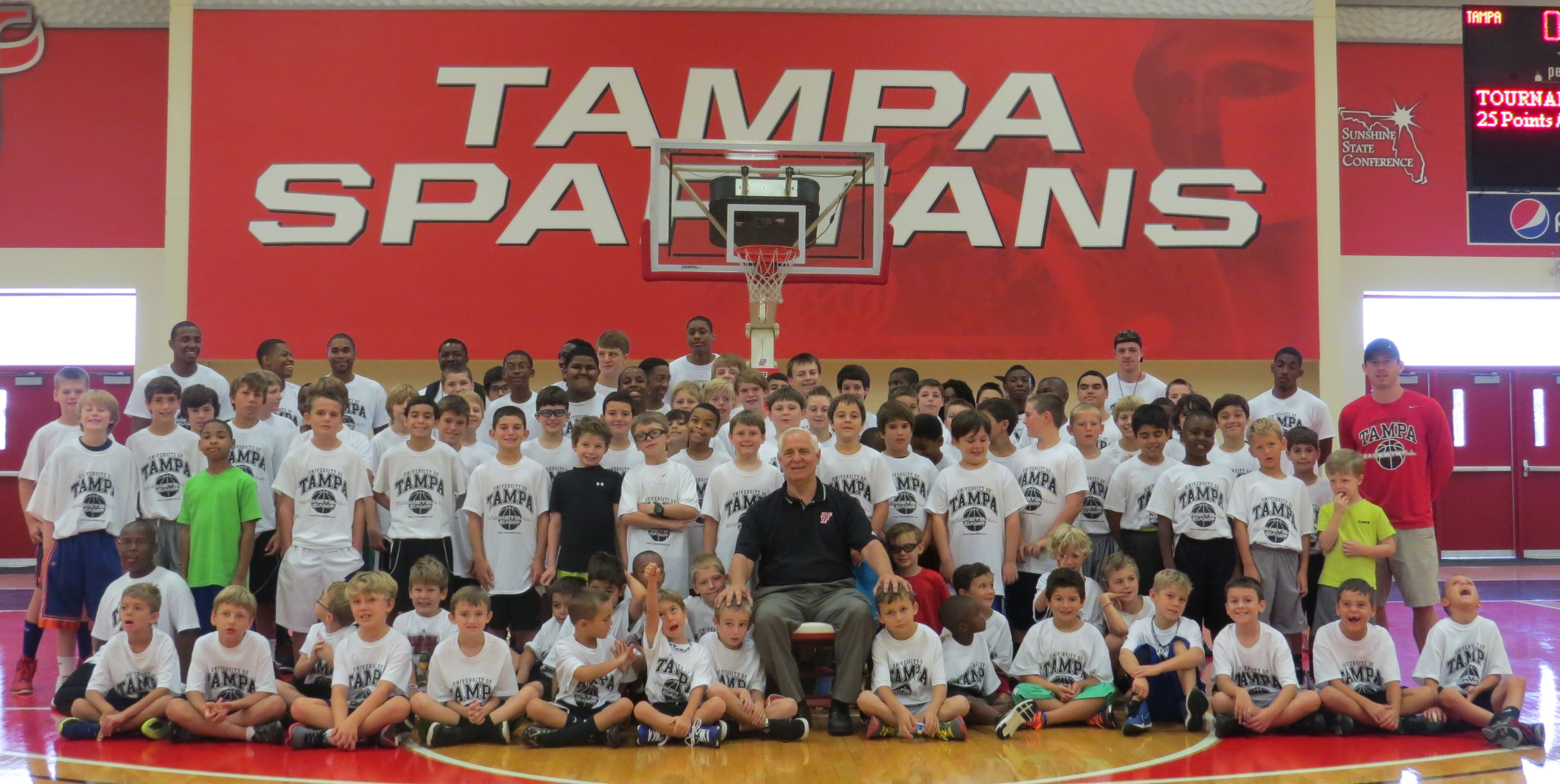 WHO:   Boys entering Grades K-9 that are looking to improve their basketball skills, make new friends, and most importantly, have fun! All campers are grouped according to age and ability.
WHAT:   Camp activities include fundamental instruction, lectures on proper offensive and defensive techniques, as well as individual and team competitions.
Daily fundamental stations
1 on 1 tournament
5 on 5 full court league play
Contests including free throws, hot shot, knockout, and money basket
Special guest lecturers including current/former college and professional players
Buffet lunch each day in our gourmet, on-campus cafeteria
Awards and prizes at the end of the week
Low camper/staff ratio
Air-conditioned gymnasium featuring 3 full basketball courts
WHERE:   Bob Martinez Athletic Center @ the University of Tampa (318 North Boulevard Tampa, FL 33606)
WHEN:   Three independent sessions. Boys are welcome to come to one, two, or all three sessions!
Session 1: June 17-21
Session 2: June 24-28
Session 3:  July 22-26
Hours of camp are Monday – Friday 9:00am – 4:00pm.
Check-in will take place on the first day of camp between 8:00am-9:00am. On the following days, campers can be dropped off as early as 8:30am.
Parents/Guardians are required to sign out their campers daily at 4:00pm, and must be prepared to show proper identification.
COST:   $280, includes lunch in our gourmet cafeteria each day and a camp t-shirt.
***LIMITED TIME OFFER***    ALL-SUMMER PACKAGE: Enroll in all THREE weeks of our All-Skills Day Camp for only $740! Savings of $100! To take advantage of this special offer, send in your registration form with all three weeks checked off and a check for $740.
AWARDS CEREMONY:   On Friday afternoon of each camp session there will be an awards ceremony at 3:30pm. We will honor contest winners and team champions from each age division. Parents are welcomed to attend!
WHAT TO BRING:
Basketball shoes/athletic clothes
A gym bag or backpack
Money for the Camp Store
REGISTER:
Step 1: CLICK HERE to open a PDF Document of the Registration Form and Consent to Enroll Form.
Step 2: Print the forms and complete.
Step 3: Mail the completed forms and payment.
*Please make checks payable to Tampa Boy's Basketball Camps.
Mailing Address:
Tampa Boy's Basketball Camp
Men's Basketball Office
401 W. Kennedy Blvd. Box i
Tampa, FL 33606
Once we receive registration forms and deposit, a confirmation email will be sent, along with directions, parking instructions, and additional information leading up to camp.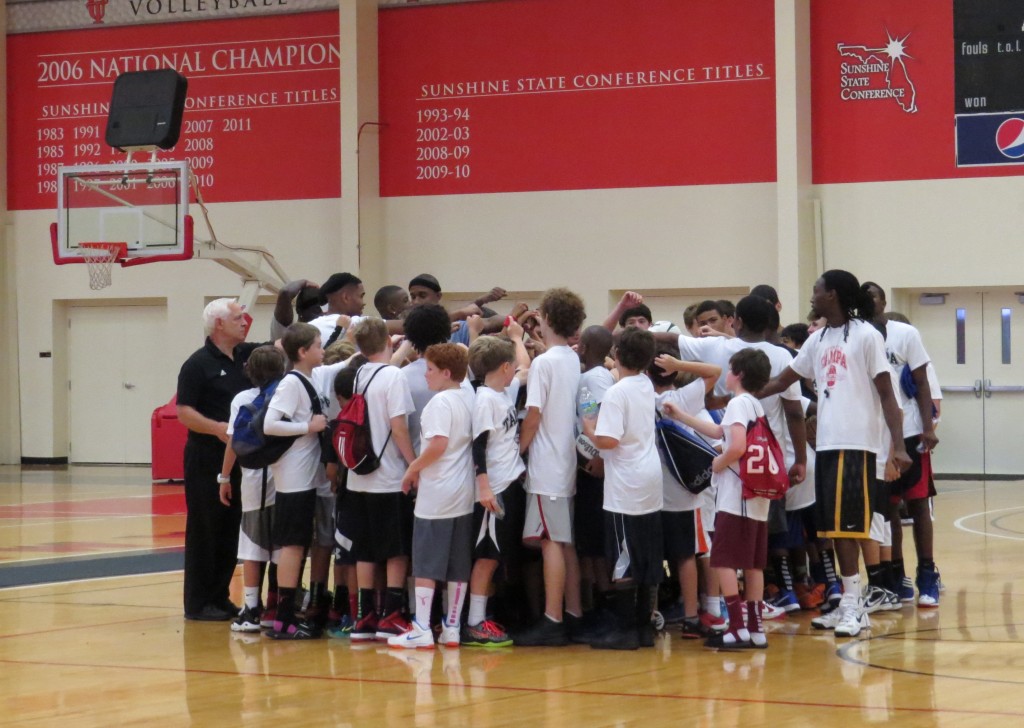 A typical day at camp will look like this:
08:30 – 09:00am     Check-in
09:00 – 09:20am     Attendance/Day Preview/Stretching/Warm-up
09:20 – 10:00am     "Money Basket"
10:00 – 11:00am     Fundamental Stations (ball handling, passing, shooting, rebounding, defense, agility)
11:00 – 11:30am     Morning 5on5 League Games
11:30 – 12:15pm     Attendance/Lunch
12:30 – 01:00pm     Attendance/Open Gym
01:10 – 02:10pm     Contests (free throws, hot shot, mikan drill, 1on1)
02:15 – 03:50pm     Afternoon 5on5 League Games
03:50 – 04:00pm     Attendance/Day Review/Dismissal
***Any questions, please contact Justin Pecka at tampaboysbasketballcamp@gmail.com or 813-257-3781.